NATRUE has been at Eco Living Scandinavia, the biggest natural and organic trade event in the Nordic countries, which took place from 16th to 17th November in Malmö (Sweden). The event, which celebrated its 10-year anniversary, attracted more than 3.000 attendees and brought together over 60 speakers during its two days.
"This year's event has reflected the true resilience of the organic and sustainable sectors. With the cost of living going up, the importance of creating a sustainable future for coming generations is stronger than ever before.", said Melina Viking, Event Director.
NATRUE at the show: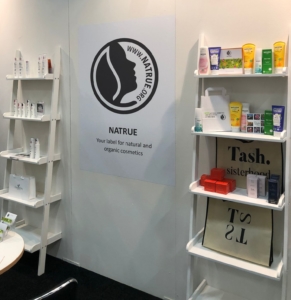 Retailers and buyers from across Europe – including Sweden, Denmark, Greece, Italy, Poland, Austria, Belgium, Norway, Lithuania and Finland- flocked to ELS to discover new brands and meet suppliers. This year, NATRUE's stand showcased products from three NATRUE certified brands: Greenetiq, Tash Sisterhood and Weleda.
In addition to exhibiting, NATRUE shared two presentations:
Finally, the Innovation Awards 2022 celebrated the best new products at the show. Voted by visitors across 16 categories, the shortlisted products for the Innovation Awards were judged by industry experts – Diana Malcangi among them.
The Natural Beauty show also celebrated celebrated the Top 10 most influential people who featured this year's 'Who's Who in Green Beauty Scandinavia', an initiative that recognises the industry's most talented individuals from independent retailers and brand owners to product developers, journalists and influencers. One of the top 10 person was Tine Ejlerseen, the founder of the NATRUE certified brand Green Etiq. Congratulations!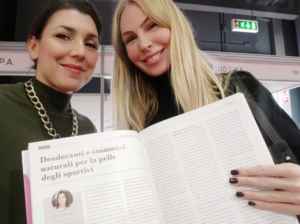 See you next year, from 15 to 16 November 2023
You can find more information about Eco Living Scandinavia here.