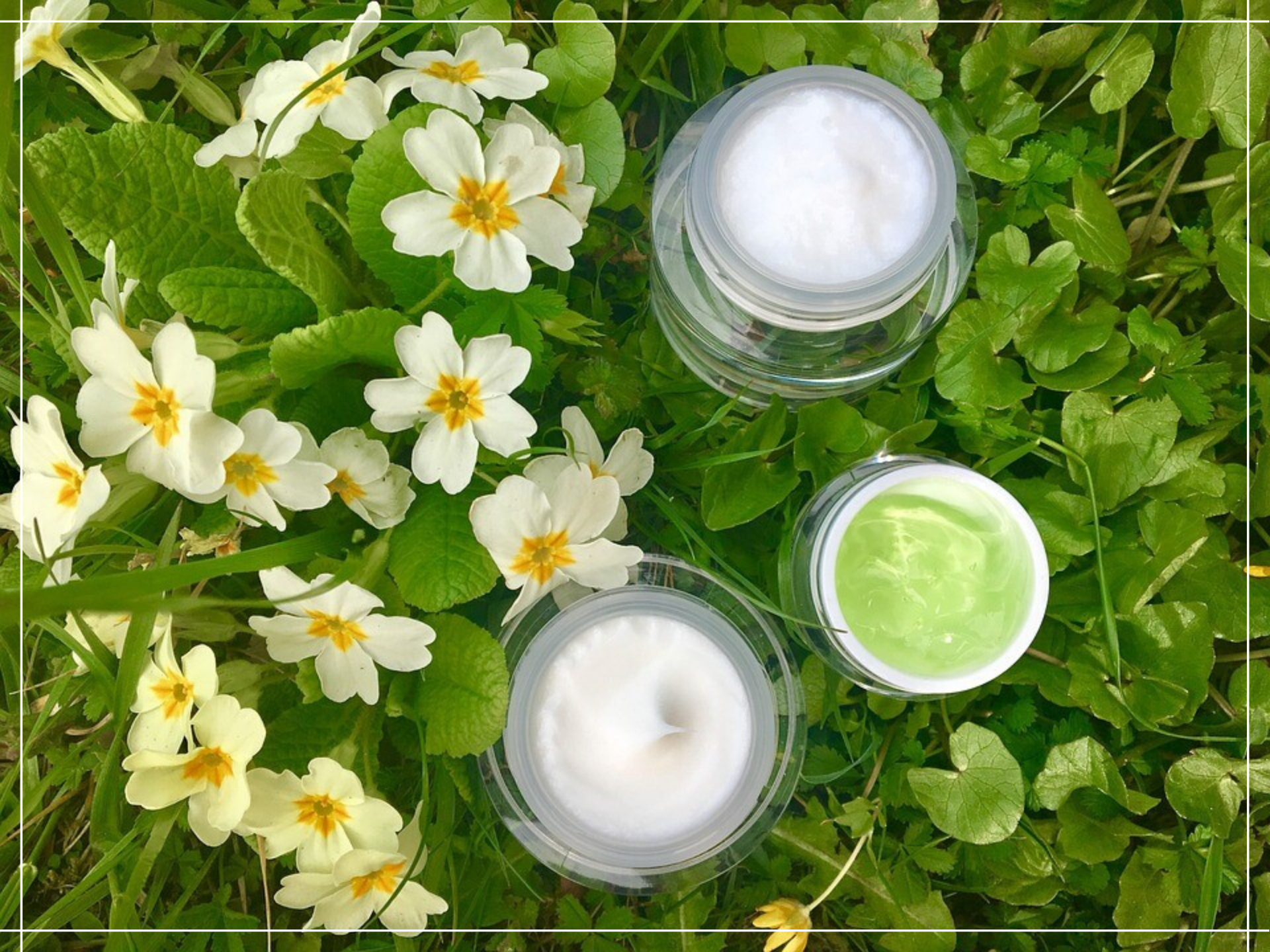 Natural and organic cosmetics are greatly influencing and changing the cosmetics panorama. While "beauty" is still the main term that comes to mind when we think about cosmetic products, an increasing number of consumers expect to find "sustainable", "environmentally friendly" and "ethical" qualities in the cosmetics they purchase. Natural and organic cosmetics represent these in an authentic way as they are part of their core values and commitment not only to human wellbeing, but also to the protection of the environment and biodiversity. Are you considering going for more natural and organic cosmetics to take care of your body? NATRUE gives you three good reasons to switch from conventional to natural.
#1 Natural and organic care for your body
Conventional cosmetics frequently contain a high percentage of petroleum-based ingredients, and can include substances such as phthalates, oxybenzone or parabens. Although regulated for safe use in cosmetics, the use of petroleum-based ingredients is inconsistent with the concept of truly natural and organic cosmetics, whose composition should predominately be made of minerals, natural and organic plant extracts, products from microorganisms, or substances derived from these sources. The properties of these complex mixtures, such as those from plant extracts and oils, naturally help protect, nourish and hydrate the skin. In addition, the fact that sustainable, organic and biodegradable ingredients can be found in natural and organic cosmetics also helps to reassure consumers about the authenticity, origin and quality of these products.
Apart from providing natural protection and care to our skin, natural and organic cosmetics also help us keep our well-being in-check. Their representation of nature through natural fragrances and delicate textures makes us feel closer to it and awakens our senses. Indeed, many natural essential oils from plants such as lavender, rose or mint are used in aromatherapy as they help to activate, relax and soothe our bodies. Natural or organic cosmetics are not just beauty products, but a recreation of nature in perfect harmony with our bodies and our world.
How to identify "natural" or "organic" cosmetics
While many cosmetics claim to be "natural" or "organic", not all of them provide verifiable guarantees of these qualities. Checking the ingredients (INCI list) on-pack may help consumers assess the degree of accuracy of such claims, but not for every ingredient since declaring the ingredient origin (natural, petrochemical, etc.) is not a requirement by law. How can then a consumer be sure that a natural or organic cosmetic fully meets their expectations? Consumer assurance based upon verifiable criteria is supported by private standards such as NATRUE's one. The NATRUE Label offers consumers a point of reference to easily identify natural and organic cosmetics that meet strict and verifiable criteria linked to processes, formulation and ingredients. The qualities "natural" and "organic" are therefore verifiable and guaranteed under the NATRUE Label in each respective certification level (natural cosmetics, natural cosmetics with organic portion and organic cosmetics).
#2 A more sustainable and environmentally friendly approach
Many petroleum-based ingredients frequently used in conventional cosmetics require extensive mining, as it is the case of petroleum, aluminium or lead, which endangers soils and poses a threat to wildlife habitats. Unlike petrochemical substances, natural and organic ones come from mostly from the cultivation of plants and flowers, whose extracts are used in cosmetic formulation. The use of a diverse range of natural and organic raw materials requires that the biodiversity of wildlife habitats is protected, and that a sustainable production of various plant and flower species is preserved. Methods such as organic farming and biodynamic agriculture, which are strongly supported by many NATRUE member companies who obtain their ingredients directly from their own gardens, guarantee more sustainable sourcing and contributes to biodiversity preservation.
A principal value for natural and organic cosmetics is that they must be in harmony with nature, including the impact of packaging and packaging materials used. Apart from limiting the use of plastics in packaging and using recycled materials, many natural and organic beauty brands are going a step further by developing innovative formats that are contributing to a drastic reduction of packaging in their products. Some examples of these increasingly popular cosmetics are deodorant creams, solid shampoos or toothpaste tablets. Refilling options that allow consumers to reuse the product packaging are also becoming frequent to meet the consumer demand for more sustainable products in line with circular economy principles.
Apart from considerations at formulation and packaging level, the environmental impact of cosmetics in their post-consumer phase is also a key aspect for many consumers. Traditionally, many conventional cosmetics (particularly, cleansers and toothpastes) include microbeads, small non-biodegradable solid plastic particles that often end up in oceans and lakes, posing a potential threat to aquatic life. Natural and organic cosmetics carrying the NATRUE Label do not contain microplastics since these are usually manufactured from petrochemical origin, which means they are not approved for use under the NATRUE Standard.
#3 Much more than just a cosmetic: the ethical and social dimension
Natural and organic beauty brands are often small and medium enterprises (SMEs) whose production is mostly carried out at local, regional or national level. A more local production can contribute to more sustainable and potentially shorter supply chains, as well as to a more personal, authentic image of the brand.
Regarding ingredients sourcing, partnerships between natural and organic beauty brands and local farming communities in developing countries are very common. Through ethical sourcing collaborations, these brands support the social and economic development of such communities while ensuring that the sourcing upon the natural resources from certain plants and flowers is done in an ethical and sustainable manner. Trailblazing international natural and organic cosmetic brands such as Weleda, PRIMAVERA or WALA, who are some of NATRUE founding members, have long-established partnerships with local farmers in countries all around the world to actively support the social development of local communities through cultivation projects.
What does the NATRUE Label represent?
The NATRUE Label sets high benchmarks to guarantee consumers maximum levels of natural and organic content in NATRUE certified cosmetics. Through its rigorous set of criteria, which includes requirements not only linked to the formulation of products but also to the protection of the environment, sustainability and packaging, the NATRUE Label actively contributes to combatting greenwashing and misleading claims in the cosmetics sector, and helps consumers to identify cosmetics that fully meet their expectations of "natural" and "organic".
👉 Find out more about the products under the NATRUE Label and their brands in NATRUE's public online database.
   Article by Ana Ledesma, Communications Officer at NATRUE