According to the United Nations[1], every year, the world loses 10 million hectares of forests – roughly equivalent to the size of Iceland. Whether on land or sea, healthy ecosystems with an abundancy of biodiversity help to protect the climate, provide us with clean water, jobs, and sources for raw materials ending up in food, medicines and cosmetics. However, the threats are real as roughly a million animal and plant species are in danger of extinction. Today, 22nd of April, is the International Earth Day. Effecting change is a responsibility for us all: for industry to provide better choice through more eco-design products based upon a whole life-cycle and circular approach to minimise their environmental footprint; for consumers, to ensure we all demand and make more sustainable choices.
All consumer products create environmental impacts throughout their lifecycles. With the three pillars of sustainability in-mind, the natural sector of the cosmetics industry, and its consumers, has always put the two environmental and social sustainable pillars front and centre by investing in and taking steps to maximise the positive impact of their business, supply chains and products all whilst ensuring they can be economically sustainable. The trailblazing brands who built the natural sector decades ago epitomised how to establish sustainable business and product models, and who have carried and imparted this pioneering spirit as a value of the sector to those who are part of the post-pioneering phase, we now live in.
Nowadays when we discuss cosmetic sustainability, we must focus on the entire cosmetics supply chain, from the initial sourcing of raw materials to the post-consumer phase, and its effect on sustainability factors. Understanding how to improve the sustainable footprint of a company, or how to make the most suitable cosmetic product by minimising the effects over the life cycle of it is crucial. Below we've put a summary of some key topics and some suggestions that may help you to take the first step!
 Simple choices in cosmetic products' life cycle for a healthier planet:
1.       Sourcing raw materials
Raw material selection presents is a first step towards an improved sustainability profile for a cosmetic. One must consider the life cycle of the raw material, which should include ethical, social and environmental aspects related to sourcing to processing to transport to end-of-life. Consequently, fundamental actions can be made by selecting closed loop or circular raw materials, or those from upcycling and waste valorisation, those which have demonstrated ethical or social sustainability benefits for local communities, those from biotechnology which alleviate pressures on the natural environment, as well as through targeted investments in formulation science (e.g., waterless products). Sustainable sourcing can be complicated since it is important to qualify and trace certain characteristics through the chain of custody, but reference to international guidance (e.g., ISO 22095:2020) and use of third-party certification to verify these attributes (e.g., RSPO, UEBT) can help to support decision-making.
2.       Green chemistry, greener formulas:
Relevant not only to natural but also derived natural substances, the twelve principles of Green Chemistry outline a framework for greener chemicals, processes and products. Since the publication of these principles in the late 1990s these elements have become intrinsic to how many raw material suppliers produce both existing natural raw materials and innovate the extraction, processing or development of new substances.
Although not criteria, and although not every raw material is expected to meet all twelve principles, these principles, nevertheless, echo a number of themes that the natural sector represents. For example, greater emphasis on designing less hazardous chemical syntheses, chemicals and products, use of renewables, reduction in waste, and eco-design of substances in terms of (bio)degradation.
Choosing raw materials developed by green chemistry is essential, and fundamental, nowadays. Reducing waste (e.g., use of agriculture/food by-products), improving resource efficiency and processing (e.g., water reuse or reduction; enzyme use), shifting to renewables (i.e., use natural or organic substances), and ensuring biodegradability (e.g., by reference to OECD 301) are all inherent in sustainability and choosing those raw materials meeting these principles proactively introduces improvements to the overall product profile.
3.       Products and Consumer decision-making
When we consider renewable raw materials and ethical and sustainable sourcing, we must also consider the culmination of these attributes into a finished product. Although claims are regulated through existing cosmetic regulations, like the EU Cosmetics Regulation, there is no precise indication how claims that describe the product, like natural or organic or vegan, are interpretated without being misleading to the consumer. The risk of greenwashing to consumers cannot be ignored in the green transition.
To this end, there are already well-established voluntary label schemes, like NATRUE's own, that establish criteria permitting third-party certification of both raw materials and finished cosmetic products. In this way certified products must have met verifiable criteria in order to support claims like 'natural' or 'organic, and their supporting documentation from suppliers must have been verified independently and the facilities audited.
The certification process helps reassure the downstream users of the product (whether B2B or B2C) that claims, like natural, are not self-declarations but have been independently controlled and the specific product characteristics qualified. Consumers demand greater transparency and provided duplicated and redundant labelling is not used, labels reflecting certification can assist easy on-pack consumer orientation for the characteristic(s) they demand from their product(s).
4.       Packaging: Reduce, reuse, replace or recycle
Packaging is undeniably an essential part of a cosmetic product, yet, according to TerraCycle, the global cosmetics industry produces an estimated 120 billion units of packaging every year, most of which are not recyclable[2]. Consequently, the design, materials and overall type of packaging contribute not deserved attention, not only from a sustainability perspective but also for the safety of the consumer. Innovation in the packaging and packaging materials space has accelerated in recent years through consumer demand and changing regulatory landscapes.
In the EU, packaging is regulated under the Packaging and Packaging Waste Directive (PPWD), whose purposes are basically three: (1) keep packaging weight and volume to the minimum amount needed for the safety, hygiene and consumer acceptance, (2) minimise hazardous constituents, and (3) ensure that packaging can be re-used and/or recovered[3]. While material choice is often driven by regulatory needs, there are other factors that can be consider and can help your business to be more sustainable, for example, using renewable and bio-based packaging materials.
The challenge remains to balance the need for more sustainable packaging, the need to safety assess these materials and so ensure traceability in the system when recycled materials are used whilst maintaining a design appealing for consumers continues to play an essential role.
Packaging suppliers and cosmetic manufacturers are not only working bilaterally but also forming consortia to innovate to ensure a holistic approach to along the entire packaging value chain. To this end, NATRUE became a partner of the EU-funded industry consortium initiative entitled URBIOFIN, a project that aims to transform the organic part of municipal solid waste into biobased products, including product packaging, to move towards a more sustainable bioeconomy.  For references or guidance in this space, for many years the Ellen Macarthur Foundation have worked in this space under three principles linked to the circular economy. In addition, there are various industry standards and voluntary initiatives, for example those from CEN/TC 261 (plastics), FSC or PEFC certification (cardboard), or Cradle to Cradle certification.
5.       Organisational footprint
Besides the footprint of its products the cosmetics industry is adapting its organisation footprint as well. For instance, through distribution practices to reduce the emissions associated with the transport of cosmetics. Simple preferences such as shifting transportation from road to rail can have a greater impact in our environment. Another option is to consolidate the distribution networks to reduce distance between distribution centres and retailers. Companies can also choose to certify their business to voluntary schemes, like B Corp, where they are legally bound to consider environmental and social stakeholders in their decision-making and so are committed to having a positive purpose at the core of their company. As with all their products sustainability must be an intrinsic part of a company's DNA, and more schemes nowadays exist to aid companies to both benchmark their practices and scale themselves for future improvement, all whilst assisting the communication of their efforts to the consumer and industry.   
6.       Consumer engagement:
Cosmetics are selected, purchased, used and disposed of by the consumer. More than ever before, consumers are also increasingly drawn to natural products and with this growing demand there must be a recognition for improved sustainability. As such consumer engagement is paramount; not only in respect of transparency and informed decision-making, but also to include them in the life-cycle management of the product, and therefore the sustainable profile the product such as its correct disposal.  Businesses can assist by supporting higher awareness campaigns and independent sustainable initiatives.
I'm a consumer. What can I do?
Sustainability can involve all aspects, from the field to the shelf. Are you a consumer worried about the Earth? Do you want a better planet? The way you consume cosmetics influences. Start the change here!
1️⃣ When go to buy your favourite cosmetic product, go on foot, by bike or by public transport!
2️⃣ …and do not forget to take with you your re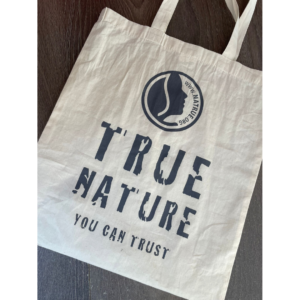 usable shopping bag! (In NATRUE we use those amazing cloth bags!   👉🏽)
3️⃣ Look for products with certification seals and contact the company, brand or label owner to know more.
4️⃣ Do your bit and use less resources e.g., don't run the tap while you are brushing your teeth. Little things can make a big difference and with this small action you will save litres of water!
5️⃣ Reduce water temperature by 1º or 2º.
6️⃣ Be sure you know where to dispose of your product(s) for recycling. See if you can choose products that are refillable or reusable and help to conserve resources, avoid waste and increased landfill.
7️⃣ Read more on how your beauty routines and product selections can become more sustainable over time e.g., the Positive Planet Beauty Guide.
8️⃣ Share your actions with your colleagues, friend, and family!
References:
[1] United Nations: https://www.un.org/es/observances/earth-day
[2] TerraCycle: https://blog.terracycle.com/2020/06/25/curbside-recyclable-vs-recyclable-through-terracycle/
[3] CosmeticsEurope: https://www.cosmeticseurope.eu/files/4214/6521/4452/GSP_Brochure.pdf