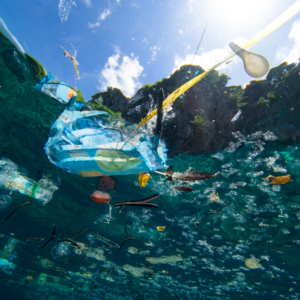 United Nations (UN) Member States have agreed during a meeting in Nairobi to start negotiations on drawing up an international plastics agreement that could set rules for reducing plastic waste by 2024. The treaty will include measures for addressing the full lifecycle of plastic products -production, use, and disposal.
Heads of State, Ministers of environment, and other representatives from 175 nations reunited in Nairobi endorsed this international legally binding agreement, which aims to end plastic pollution that is piling up in landfills, destroying habitats, harming marine and wildlife and contaminating the food chain.
Plastic production has risen exponentially in the last decades and now amounts to some 400 million tons per year– a figure set to double by 2040. For this reason, addressing this situation is an urgency. According to Inger Andersen, Executive Director of the UN Environment Program (UNEP): "This is the most significant environmental multilateral deal since the Paris accord."
By the end of 2024, "it is expected to present a legally binding instrument, which would reflect diverse alternatives to address the full lifecycle of plastics, the design of reusable and recyclable products and materials, and the need for enhanced international collaboration to facilitate access to technology, capacity building and scientific and technical cooperation," said the UN Environment Assembly via an official press release.
"Consumers now expect more sustainable products. NATRUE staunchly supports a legally binding treaty to address plastics pollution, cap the use of virgin plastic and innovation centered within a circular economy," said Dr. Mark Smith, Director General of NATRUE.
The treaty elaboration process will convene a forum open to all stakeholders. There will also be open discussions in order to exchange best practices in different parts of the world.
Source: National Geographic – https://www.nationalgeographic.co.uk/10-shocking-facts-about-plastic.