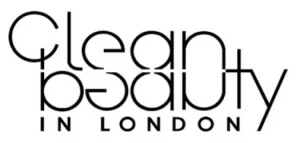 What is Clean Beauty? What are the regulations about Clean Beauty? What the scientists have to say about Clean Beauty? NATRUE will discover the answers to all these questions at Clean Beauty In London, the first tradeshow experience ranging from private labeling to packaging, which will take place from 13 to 14 April in London (UK).
What to expect?
Today, consumers are seeking to better understand what they are buying in terms of ingredients, formulation, ethics, and sourcing. In this sense, it can be said Clean Beauty is not only a trend, but a lifestyle. For this reason, the tradeshow will gather experts, scientists, suppliers, brands, and journalists from skincare, haircare, bodycare to make-up, in order to exchange insights and step into the future of clean beauty!
The conference
NATRUE will share one informative presentation: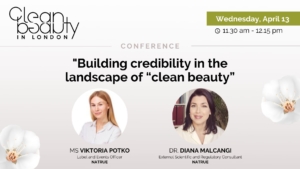 Credits: Clean Beauty.
Consumers are increasingly raising their expectations about cosmetic products, particularly within the natural and organic sector. In our session you will learn:
• How to formulate natural and organic cosmetics according to the principles of clean beauty
• Why certification is important to fight greenwashing
• Why to choose NATRUE as reliable certification label for natural and organic cosmetics
• How to get products certified: process, timing, costs.
Save the date: Clean Beauty – 13-14 April 2022!
See you there! 
You can find more information about Clean Beauty here and register to the event here.